Cold and cough are, quite often, uninvited guests that just pop in as soon as raindrops touch the earth. It does not spare anyone, and that could, perhaps, be the reason why all of us stock cold and cough medicines in our cupboards. But the next time, try these home remedies for common cold and cough available before reaching out for those drugs. Below are listed few home remedies for common cold and cough.
12 Home Remedies for Common Cold and Cough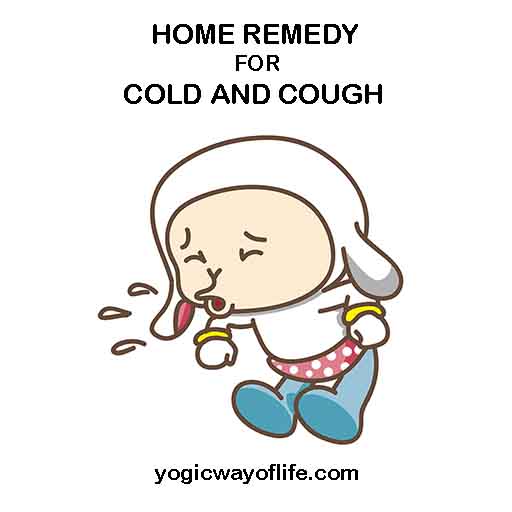 Ginger Tea
It dries a running, dripping nose and decongests the respiratory tract. It also soothes the inflammation and hastens recovery.
Milk and Turmeric
A warm milk and turmeric concoction is one of the most effective home remedies for cold and cough in children and adults. Turmeric is an antiseptic and anti-inflammatory spice that helps to eliminates the germs triggering the cold. Milk soothes the sore throat, thereby ensuring quicker healing.
Saline Gargle
Repeat a warm saline gargle infused with a pinch of turmeric powder to get rid of the germs from your throat. This rinse also eases the throat pain.
Amla or the Indian Gooseberry
It is a powerful immune modulator that shields you from various health conditions, including repetitive cold. The vitamin C of Indian gooseberries renders the antioxidant power, enabling better immunity. This, in turn, keeps illnesses at bay.
Spiced Tea
This tea is brewed with some of the most potent anti-cold ingredients – coriander seeds, fennel seeds, cumin seeds, fenugreek seeds, and Ajwain. One can add a pinch of jaggery or honey along with cinnamon and cardamom powder to make the drink more palatable.
About half a teaspoon of each of the spice powders mentioned above to 300 ml water and simmer for 5 to 7 minutes. Strain the mixture and wait until it turns warm. Swirl in your honey and sip the drink. You could drink 3 to 4 cups a day for faster recovery.
Indispensable Steam
It is a quick fix for stuffy nose. Just soak yourself in a sauna or take a hot shower bath to unclog your nose. You could even add a few drops of your favorite antibacterial essential oil to your bath to boost its unclogging properties. The bath also soothes sore muscles and promotes blood circulation.
Garlic, Lemon, and Honey
It is an age-old grandma remedy that has been pretty effective. Comprising of garlic, lemon, and honey, this classic home remedy for cold has a magical effect in warding off cold and sore throat. The anti-viral properties that garlic gets from allicin harmoniously blends with lemon's antiseptic and detoxification properties, ensuring that cold does not trouble you for prolonged periods. The honey soothes the sore throat and works as a demulcent.
Marshmallow, Licorice, Cinnamon, Ginger, and Honey
Soothe the wrecking cough and itchy, painful sore throat with this powerful antidote. The mucilage of marshmallow and licorice roots coats the mucous membranes, offering relief from itching and inflammation. Meanwhile, cinnamon and ginger works towards eliminating the infection and expelling the phlegm.
Add half a teaspoon of each of the herbs to 4 cups cold water and simmer over low heat until 2 cups are left. Strain the mixture and allow to turn warm. Mix in honey, as required, and allow to rest for 5 to 7 minutes. Sip the drink. You can have 2 to 4 cups of this concoction to hasten the recovery process.
Loosen Up with Heat
Place a hot water bottle on your chest to loosen phlegm and decongest. It also eases any muscular pain that the chest muscles might be experiencing. Alternatively, you could inhale steam. Add a couple of drops of camphor or Eucalyptus essential oil to boost the benefits of heat.
Camphor
Camphor has wonderful anti-inflammatory and analgesic properties that work wonders on easing cold and cough. You could use edible camphor and the non-edible version to treat cold.
Add 5 to 7 pieces of non-edible camphor to 2 tbsp coconut oil and heat the mixture on low flame until vapor starts coming up. Inhale the vapor or rub the warm mixture into the chest for decongesting the phlegm.
You can add edible camphor to warm milk, turmeric, and cinnamon powder and drink the concoction twice or thrice to loosen the phlegm and ease pain.
Sip hot chicken soup
Chicken soup contains various essential nutrients and vitamins that could help to combat common cold and cough. The potent antioxidant properties of chicken soup hastens the healing process. For non-vegetarians, this is one of the home remedies for common cold and cough.
Black Pepper Rasam
It is an age-old grandma's remedy that instantly opens up the clogged nose. Black pepper and cumin seed powdered simmered in a tangy tamarind base enriched with curry leaves and turmeric powder! This delicious and spicy soup is one of the best home remedies for common cold and cough.
Soak a gooseberry-sized ball of tamarind in 1 cup of hot water and keep it aside for 30 minutes. Extract the juice and discard the pulp. In a deep saucepan, add half a teaspoon of ghee. Add cumin seeds and mustard seed to splutter. Then, add curry leaves and sauté for 2 to 3 minutes. Add the tamarind extract to the spluttered spices. Also, add half a teaspoon turmeric powder and 1 tsp each of freshly pounded cumin seeds and black pepper powder. Add Himalayan pink salt to taste and allow the mixture to come to a boil. Lower the heat to medium and simmer for the next 20 minutes. Add enough water so that the mixture gets a soup consistency. Adjust seasoning. Relish hot to unclog the stuffy nose.
Along with the aforementioned home remedies, adequate rest and water intake will hasten the recovery. Try to eat healthy, oil-free foods. Ayurvedic kitchari is a good meal to enjoy when you have cold or cough. A combination of all these factors will help you heal faster.